Looking For Slate Tile Roofing Specialist in Ventura? We Have Professionals For Artificial Slate Tile Roofing, Synthetic Tile Roofing & Plastic Slate Tile Roofing.
A slate roof is an imbrication of slate roof tiles attached to the roof deck on a sloped roof. Slate tile roofing lasts for 100 years almost. Slate roof tiles are made of natural hard rock. Slate Tile Roofing is known as one of the highest quality and long-lasting roofing materials in the roofing industry. Although slate tile roofing is durable and long-lasting, yet slate tile roofing cannot be installed by inexperienced and unprofessional contractors. Slate tile roofing is hard to install so the installation job of slate tile roofing should be done by Roof Repair Ventura only because we are professional and experienced and our crew of professionals has years of experience in Slate Tile Roofing Installation And Repair.
Ventura Roof Slates Installation
Slate roofing tiles are made of natural stone giving your building a unique and beautiful look. Slate Tile Roofing is admired for the beauty and appearance. Slate roofing tiles are unmatchable for durability, longevity, and a classier look. Slate roofs are beautiful and protect the building in the long run. Slate Tile Roofing Installation is complex and cannot be done by uncertified and inexperienced contractors. At Roof Repair Ventura we claim to be the most dependable and experienced roofing contractor serving Ventura, CA for the last two decades. We have earned a high reputation in the roofing industry. We also offer a Roof Slate Tile Repair Service so that your slate tile roofing may work in the long run.
Reclaimed Roof Tiles Ventura
The trend of using reclaimed roof tiles and reclaimed material for construction is growing day by day. People are looking to use authentic upcycle items and authentic material because it is cost-effective and environmentally friendly. At Roof Repair Ventura we reclaim roof fittings across Ventura, CA. We carefully collect and select our stock of Reclaimed Roof Tiles to supply only the best quality product for your building project. Everybody knows the importance of new roof tiles, but with Roof Repair Ventura you will not have to worry about reclaimed roof tiles because we do not compromise on quality and you're well-being.
Artificial Slate Roof Tiles in Ventura
Nothing can beat the look of natural slate tile, yet with the advancement of technology, anything is possible. Imitation is found in every field, similar is the case with slate roof tiles. There is a variety of Artificial Slate Roof Tiles that gives the same appearance and elegance as the natural slate roof tiles. Due to the cost of natural slate and the growing demand for slate roofs, artificial slate roof tiles are very much available in the roofing industry and widely used. At Roof Repair Ventura we have an Artificial Slate Roof Tiles Specialist and we can install and repair artificial slate roof tiles to maintain the beauty of your building. Artificial slate roof tiles are a cheaper alternative to natural slate and Roof Repair Ventura's artificial slate roof tiles installation and repair service are pocket-friendly to improve the curb appeal of your dwelling place.
Synthetic Roof Tiles Ventura
Slate roofs are beautiful undoubtedly, yet slate roofs are heavy and difficult to install. Synthetic Roof Tiles are widely used in construction projects because of their energy efficiency and easy installation. Synthetic roof tiles are not only environmentally friendly but beautiful too. Synthetic roof tiles maintain a good appearance of your building for years and Installation of Synthetic Roof Tiles demands a higher level of expertise. Roof Repair Ventura delivers synthetic roof tiles installation and repair jobs in Ventura, CA to improve the curb appeal and beauty of your building. We are professional and have a bright name in the roofing industry.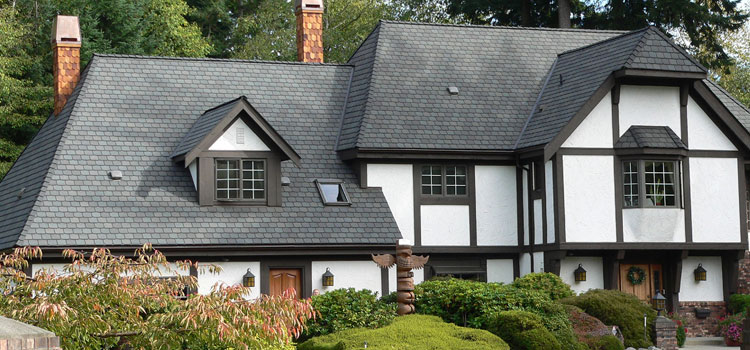 Ventura Plastic Slate Tiles
Plastic slate tiles are a blend of quality materials that enable them to be perfectly used for lightweight applications in roofing projects. Plastic Slate Tiles look like natural slate tiles but with a fraction of weight. Plastic slate tiles are lightweight and easy to install. Plastic slate tiles are extremely popular and widely used by contractors and builders for projects with large roof spans. The team Roof Repair Ventura has the expertise and skill to handle plastic slate tile installation jobs to give your building an attractive look.
Ventura Fiber Slate Roof Tiles
Fiber slate roof tiles contain the elegance and beauty of the Natural Slate Tiles. Fiber slate roof tiles are lightweight as compared to natural slate tiles, easy to cut, easy to install, cost-effective, and similar to natural slate tiles. Roof Repair Ventura in Ventura, CA offers affordable and responsive service to Install and Repair Fiber Slate Roof Tiles. The crew of Roof Repair Ventura has years of experience and a fair name in the roofing industry for being friendly and professional.
Faux Slate Roof Tiles Ventura
Advancement in technology has brought a revolution in every walk of life. With the innovation in the Roofing Industry, great artificial slate tiles have been introduced with the same look, appearance, and beauty of the natural stone. If you want to install Faux Slate Roof Tiles for your building, contact Roof Repair Ventura because the curb appeal and your satisfaction mean a lot to us. The uniform style and weight of the faux slate roof tile make it easier to lay saving your money on labor costs. We use the latest technology to install faux slate roof tiles making our job easier and perfect.
Slate roof tiles can easily last up to a century. They have a very long life and are very sturdy. However, it is recommended to get your slate roof tiles inspected bi annually, and after every storm or calamity to make sure your tiles and roof are in good health.
The total slate tile roofing cost depends on the size of the area the roofing is being performed on. The average rate of slate tile roofing is $6 to $9 per square feet. The total cost can end up being around $16,000 to $21,000, for an average 2,400 sq feet residential roof.
Broken and loose slate tile roof repair is the work of a professional team. In Ventura, it is recommended to hire good slate tile roofing contractors to get the job done. A good team of professionals will know how to do the job right, and without any hassle, will perfectly fix your loose or broken slate tiles.